What Is
Atma

Insights

?
A NEW WAY TO LEARN ABOUT THE WORLD
Your reliable resource for accurate, award-winning, proprietary learning videos on countries, cultures, business, and global topics.
WATCH HOW ATMA INSIGHTS CAN HELP YOU!
Efficient, Easy to Use & Effective
Complements Your Course for Optimal Learning Outcomes
Student Subscriptions Available
Find out what's in it for YOU! Allow our comprehensive solutions to provide the value-adding resource you've been looking for to save time, enrich students' educational experience, and provide digital learning for the tech-savvy student population.
With a simple monthly, term, or annual subscription, Atma Insights becomes your Classroom AIDE!
ACCESS
unlimited streaming of our expanding library of unique, essential videos on Countries, Business, and the Social Sciences you won't find elsewhere.
INTEGRATE
material easily into any curriculum courseware with additional options for student course term enrollment-based discounts and custom syllabus integration.
DELIVER
cost- and time-efficient, intelligent, reliable, and engaging curated learning resources to students.
EDUCATE
students with relevant, thoughtful, and credible learning videos on countries, cultures, business, and global topics—we do the curation for you!
Curated Learning Paths to Meet Your Needs
We do the work! Access our curated collections or sample syllabi to align with your course.
Allow us to save you time. Our curated Collections integrate our proprietary videos to highlight key learning lessons in the following topics and courses.
Atma Insights complements a wide range of course curriculums and can easily be incorporated into any term lesson plans. Here is our expanding library of syllabi we've already created.
International Business
Global Management
Cultural Anthropology
Cultural Tools Module
Yes! Please send me the selected syllabi
Access Authentic, Trusted Local Knowledge
Developed by our team of country, culture, business, and global experts.
Read what judges have said about Atma Insights.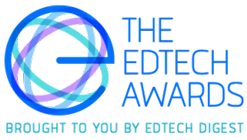 The EdTech Awards recognizes people for outstanding contributions in transforming education through technology to enrich the lives of learners everywhere.
Featuring edtech's best and brightest, the annual program shines a spotlight on cool tools, inspiring leaders, and innovative trendsetters across the K-12, Higher Education, and Skills and Workforce sectors.
EdTech Awards 2022
Atma Global's digital learning content on cultures, countries, and global business topics has been used by nearly three million users:
We're Global Thought Leaders
Explore our insightful blogs on cultures, countries, business, and global topics.
Let us educate your inbox.
Sign up to receive new insights once a month.
Explore our thoughtful, analytical approach to developing our award-winning videos.
We're often asked—how does Atma develop its content? Do you have a content methodology—that is, a content philosophy? The short answer is yes, absolutely. Explore more on our content methodology and global team of subject matter experts.
IDENTIFY TOPIC
Identify the country or topic for a video production.
CONDUCT RESEARCH
Consult our expert team of businesspeople, experienced academics, and journalists who have advanced degrees (MBA, PhD) in business or human sciences and experience working and living in-country.
Ensure Subject-Matter Experts are diverse in terms of race, gender, age, ethnicity, religion, geographic location, perspective, and experience.
DEVELOP CONTENT
Develop proprietary content according to methodical internal guidelines.
Incorporate expertise from the hive mind of Subject-Matter Experts instead of a single author.
Focus on editorial integrity and integrate unbiased, seasoned insights from Subject-Matter Experts.
ENSURE QUALITY
Use an exhaustive process of checks and balances to ensure accuracy, quality, and integrity.
Utilize a peer review process led by our Chief Content Officer for superior quality control.
CREATE VIDEO
Deploy an experienced and artistic team of photographers and film editors.
Create moving visuals that tell the complete story of the country and its people.
Strive to immerse the user in the local sights and sounds.
ENGAGE LEARNERS
Offer unique, award-winning, proprietary content you can't find elsewhere.
Deliver accurate, engaging, unbiased videos with content integrity.
Why Are Supplementary Resources Essential?
Supplemental materials provide educators a creative way to fill in gaps within a course and help to engage and motivate students. Atma Insights helps increase student learning, retention, and achievement.
Frequently Asked Questions
Explore our library of commonly asked questions.
Still have some questions? We'd love to hear from you.
Want more learning content?
Think we should add something else? We're always considering new topics and features to add to Atma Insights, and we'd love to hear from you. Share your ideas by emailing communications@atmaglobal.com or fill out our contact form.
We read and respond to all emails, but please be patient, as it may take a few days based on the volume we receive.